St. Francois County Registered Sex Offenders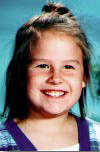 In 1995 a convicted child molester was arrested for the murder and rape of seven year-old Megan Kanka in a New Jersey suburb. The offender lived across the street from the Kanka residence, but law enforcement was prohibited from disclosing the presence of this child molester because at the time the law did not permit the release of sex offender information to the public.
The law was changed to allow the release of this data to the public and on May 8, 1996, President Clinton signed the law, dubbed "Megan's Law" in remembrance of little Megan Kanka.
The Revised Statutes of Missouri, Chapter 589 Sections 400 to 425 and 43.650, RSMo., mandate that the Missouri State Highway Patrol shall maintain a sex offender database and a web site on the Internet that is accessible to the public.
Please be aware of the following information as you read through offenders names.
It's the offenders responsibility to register changes of address, this report is as accurate as possible given the information that we have been provided. Not all offenders are sexual predators, if someone is pictured here it does not mean they are dangerous or to be feared. Offender data is updated as each new offender registers and current offenders update their information.
Search Registered Sexual Offenders
St. Francois Country, Missouri Sexual Offenders

National Sexual Offenders

About Missouri Sex Offender Registration
Per Revised Statute 589.400 to 589.425

Read Revised Statute